BLOODSTAINED: RITUAL OF THE NIGHT ES UN RPG DE ACCIÓN Y TERROR GÓTICO CON DESPLAZAMIENTO LATERAL AMBIENTADO EN LA INGLATERRA DEL SIGLO XVIII. UNA FUERZA PARANORMAL HA INVOCADO UN CASTILLO INFESTADO DE DEMONIOS, LO QUE HA HECHO APARECER FRAGMENTOS DE CRISTAL QUE CONTIENEN UN TREMENDO PODER MÁGICO.
ENCARNA A MIRIAM, UNA HUÉRFANA TRÁGICAMENTE MARCADA POR LA MALDICIÓN DE UN ALQUIMISTA, QUE CRISTALIZA LENTAMENTE SU CUERPO. PARA PODER SALVARSE A SÍ MISMA Y A TODA LA HUMANIDAD, MIRIAM DEBE RECORRER EL CASTILLO LUCHANDO PARA DERROTAR AL INVOCADOR, GEBEL.
¡DESCUBRE EL RENACER DEL GÉNERO IGAVANIA DE LA MANO DE KOJI IGARASHI, Y RECOGE, CREA Y DESBLOQUEA UNA GRAN VARIEDAD DE ARMAS, EQUIPO Y BOTÍN PARA DERROTAR A LOS INNUMERABLES ESBIRROS Y JEFES INFERNALES QUE TE AGUARDAN!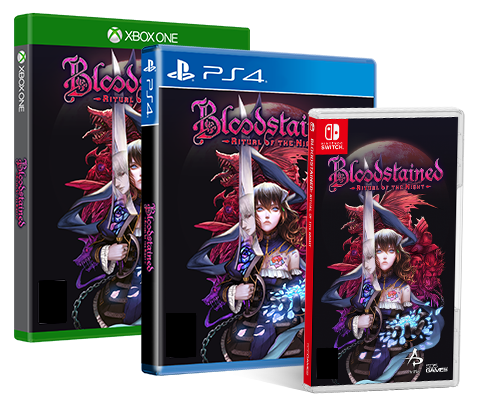 CON EL LANZAMIENTO
El mayor juego Igavania DE LA HISTORIA
Montones de armas, hechizos y objetos
Crea, cocina y mejora
Personalización total de aspecto
Estrellas del doblaje (¡David Hayter!)
Banda sonora orquestal por Michiru Yamane
Una fascinante historia con finales alternativos
Nuevo Juego Plus
Dificultad de Pesadilla
Nivel de 8-bit
GRATIS TRAS EL LANZAMIENTO
Modo speedrun
Atuendo puro de Miriam
Modo oleada de jefes
Modo cooperativo y competitivo online y local
Modo roguelike
2 personajes jugables adicionales
Modo caos
Modo clásico
Modo venganza de los jefes
COMPRA AHORA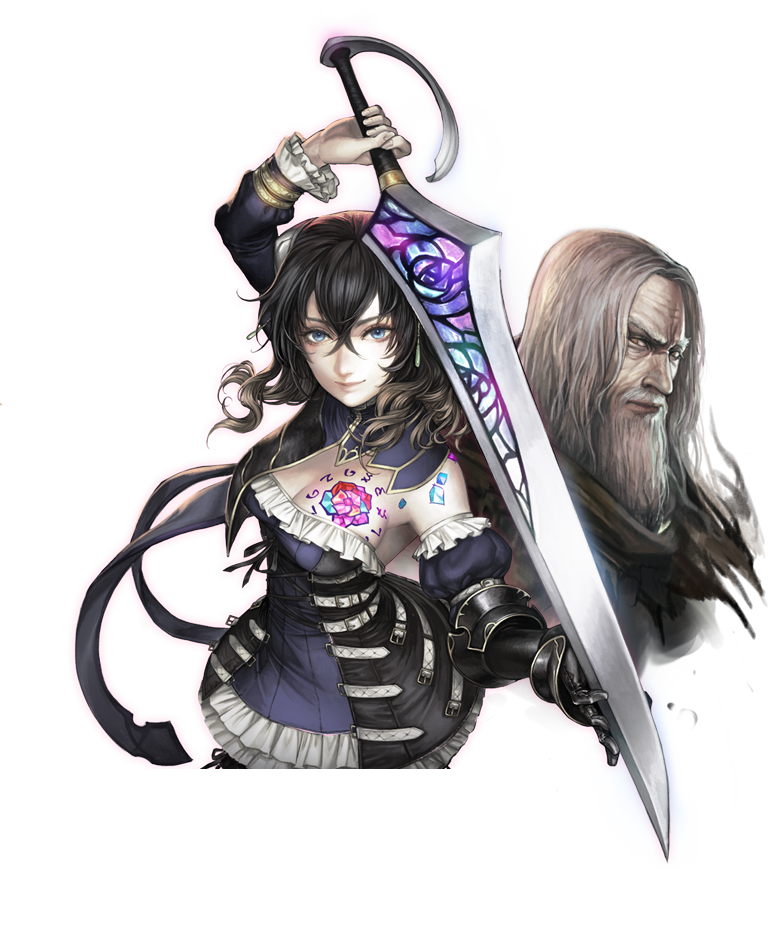 Sign up to our mailing list to receive more information on Bloodstained : Ritual of the Night, and also 505 Games and our other titles.