BLOODSTAINED: RITUAL OF THE NIGHT IST EIN GOTHISCHES HORRORACTION-SIDESCROLLING-RPG, DAS IM ENGLAND DES 18. JAHRUNDERTS SPIELT. EINE ÜBERNATÜRLICHE MACHT HAT EINE DÄMONENVERSEUCHTE BURG BESCHWOREN UND KRISTALLSCHERBEN ENTHÜLLT, DIE UNHEIMLICHE MAGISCHE KRÄFTE INNEHABEN.
DU SPIELST ALS MIRIAM, EINE WAISE, DEREN KÖRPER SICH DURCH DEN FLUCH EINES ALCHEMISTEN LANGSAM IN KRISTALL VERWANDELT. UM DIE MENSCHHEIT UND SICH SELBST ZU RETTEN, MUSS MIRIAM SICH IHREN WEG DURCH DIE BURG FREIKÄMPFEN UND GEBEL BESIEGEN, DER SIE BESCHWOREN HAT.
ERLEBE DAS REVIVAL VON KOJI IGARASHIS IGAVANIA-GENRE, WÄHREND DU ZAHLREICHE WAFFEN, AUSRÜSTUNGSSTÜCKE UND BEUTE SAMMELST, HERSTELLST ODER FREISCHALTEST. BESIEGE DIE ZAHLREICHEN UNTERTANEN UND BOSSE DER HÖLLE, DIE AUF DICH WARTEN!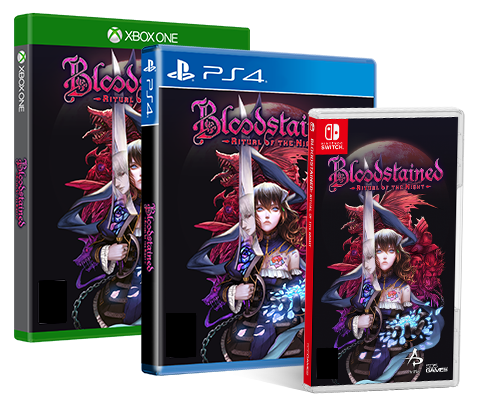 BEI START
Größtes Igavania ALLER ZEITEN
Haufenweise Waffen, Zauber & Ausrüstung
Herstellen, kochen & verbessern
Volle kosmetische Anpassung
Bekannte Synchronsprecher (David Hayter!)
Orchester-Soundtrack von Michiru Yamane
Umfangreiche Story mit alternativen Enden
Neues Spiel Plus
Albtraum Schwierigkeit
8-Bit-Ebene
GRATIS NACH START
Tempolauf-Modus
Reines Miriam-Outfit
Boss Rush-Modus
Online & lokaler Coop und Versus-Modus
Rogue-ähnlicher Modus
2 zusätzliche spielbare Charaktere
Chaos-Modus
Klassischer Modus
Bossrache-Modus
KAUFE JETZT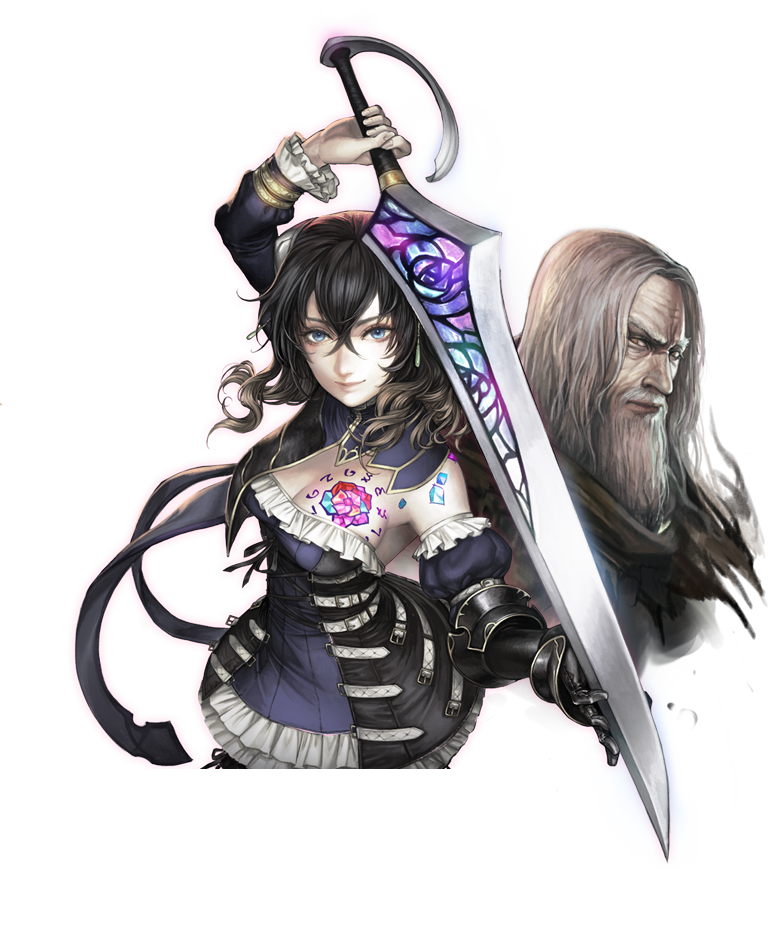 Sign up to our mailing list to receive more information on Bloodstained : Ritual of the Night, and also 505 Games and our other titles.