BLOODSTAINED: RITUAL OF THE NIGHT EST UN JEU RPG D'ACTION ET D'HORREUR DE STYLE GOTHIQUE À DÉFILEMENT HORIZONTAL QUI VOUS TRANSPORTE DANS L'ANGLETERRE DU XVIIIe SIÈCLE. UNE FORCE PARANORMALE A INVOQUÉ UN CHÂTEAU INFESTÉ DE DÉMONS, RÉVÉLANT DES FRAGMENTS DE CRISTAUX QUI RENFERMENT UNE PUISSANCE MAGIQUE PHÉNOMÉNALE.
INCARNEZ MIRIAM, UNE ORPHELINE MARQUÉE PAR LA MALÉDICTION D'UN ALCHIMISTE, QUI CRISTALLISE LENTEMENT SON CORPS. POUR SAUVER L'HUMANITÉ, ET POUVOIR SURVIVRE, MIRIAM DOIT COMBATTRE LES MONSTRES DU CHÂTEAU ET VAINCRE CELUI QUI LES A INVOQUÉS, GEBEL.
DÉCOUVREZ LE REVIVAL DU GENRE IGAVANIA DE KOJI IGARASHI EN RÉCUPÉRANT, EN FABRIQUANT ET EN DÉVERROUILLANT UNE LARGE COLLECTION D'ARMES, D'ÉQUIPEMENT ET DE BUTIN AFIN DE VENIR À BOUT DES INNOMBRABLES MONSTRES ET BOSS DE L'ENFER QUI VOUS ATTENDENT !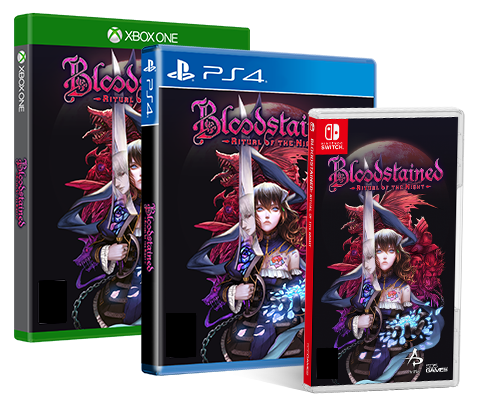 DÈS SA SORTIE
Le plus grand jeu Igavania DE L'HISTOIRE
Des tonnes d'armes, de sorts et d'objets
Fabriquez, cuisinez et évoluez
Personnalisation cosmétique complète
Doublage par des célébrités (David Hayter !)
Bande originale orchestrale composée par Michiru Yamane
Une histoire riche avec plusieurs fins possibles
Nouveau jeu plus
difficulté cauchemardesque
Niveau 8 bits
GRATUIT APRÈS LA SORTIE
Mode Course
Tenue pure de Miriam
Mode Ruée de boss
Modes coopératif et combatif en ligne et local
Mode aléatoire
2 personnages supplémentaires à incarner
Mode Chaos
mode classique
Mode Vengeance de boss
ACHETER MAINTENANT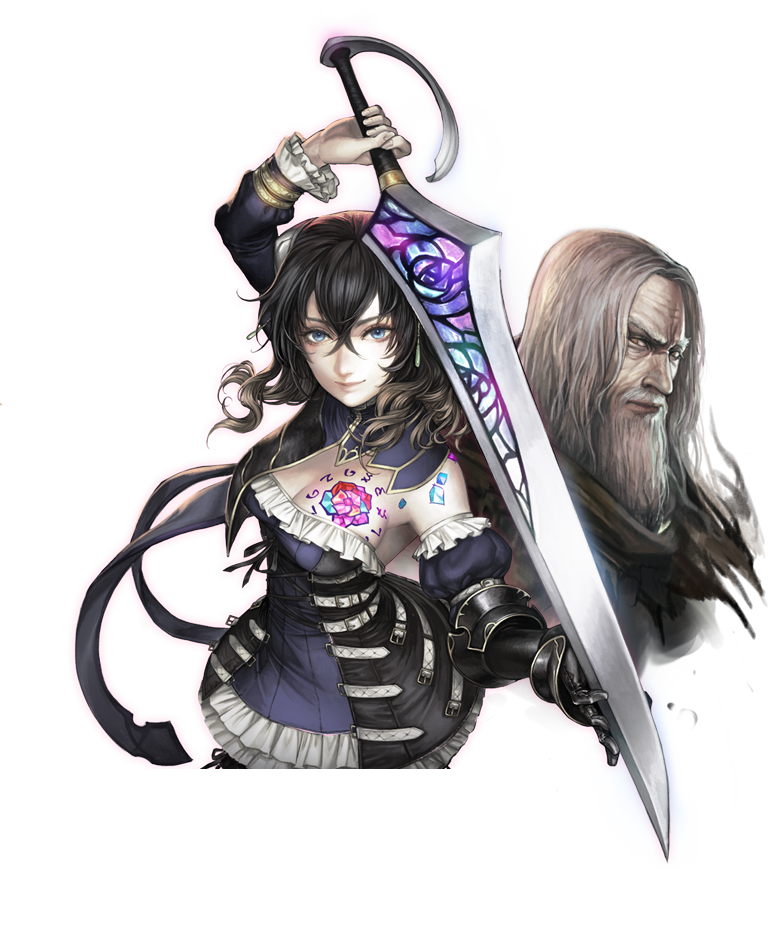 SÉLECTIONNEZ LES OPTIONS SUIVANTES: