BLOODSTAINED®︎: RITUAL OF THE NIGHT IS A GOTHIC HORROR ACTION SIDE-SCROLLING RPG SET IN 18TH CENTURY ENGLAND. A PARANORMAL FORCE HAS SUMMONED A DEMON-INFESTED CASTLE, REVEALING CRYSTAL SHARDS INFUSED WITH TREMENDOUS MAGICAL POWER.
PLAY AS MIRIAM, AN ORPHAN SCARRED BY AN ALCHEMIST'S CURSE WHICH SLOWLY CRYSTALLIZES HER BODY. TO SAVE HUMANITY, AND HERSELF IN THE PROCESS, MIRIAM MUST FIGHT THROUGH THE CASTLE AND DEFEAT THE SUMMONER, GEBEL.
EXPERIENCE KOJI IGARASHI'S REVIVAL OF THE IGAVANIA GENRE AS YOU COLLECT, CRAFT, AND UNLOCK A VAST ARRAY OF WEAPONS, EQUIPMENT AND LOOT TO DEFEAT THE COUNTLESS MINIONS AND BOSSES OF HELL THAT AWAIT!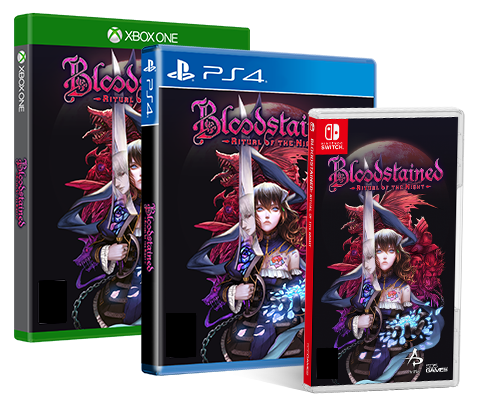 Available At Launch
Biggest Igavania EVER
Tons of weapons, spells, & equipment
Craft, Cook, & Upgrade
Full cosmetic customization
Celebrity voice actors (David Hayter!)
Orchestra soundtrack by Michiru Yamane
Rich story with alternate endings
New Game Plus
Nightmare Difficulty
8-bit Level
Free Updates After Launch
Speedrun Mode
Pure Miriam Outfit
Boss Rush Mode
Online & local Co-op and Vs. Mode
Randomizer Mode
2 Extra Playable Characters
Chaos Mode
Classic Mode
Boss Revenge Mode
BUY NOW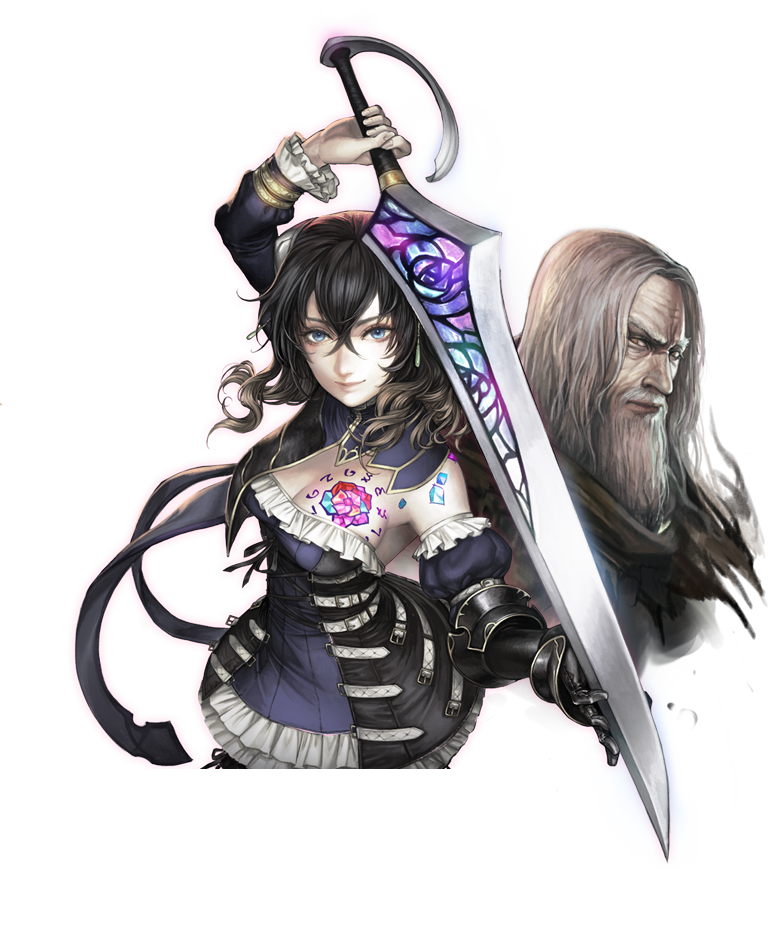 AVAILABLE ON XBOX, PS4, Switch and STEAM.
Please Select from Below:
Sign up to our mailing list to receive more information on Bloodstained : Ritual of the Night, and also 505 Games and our other titles.