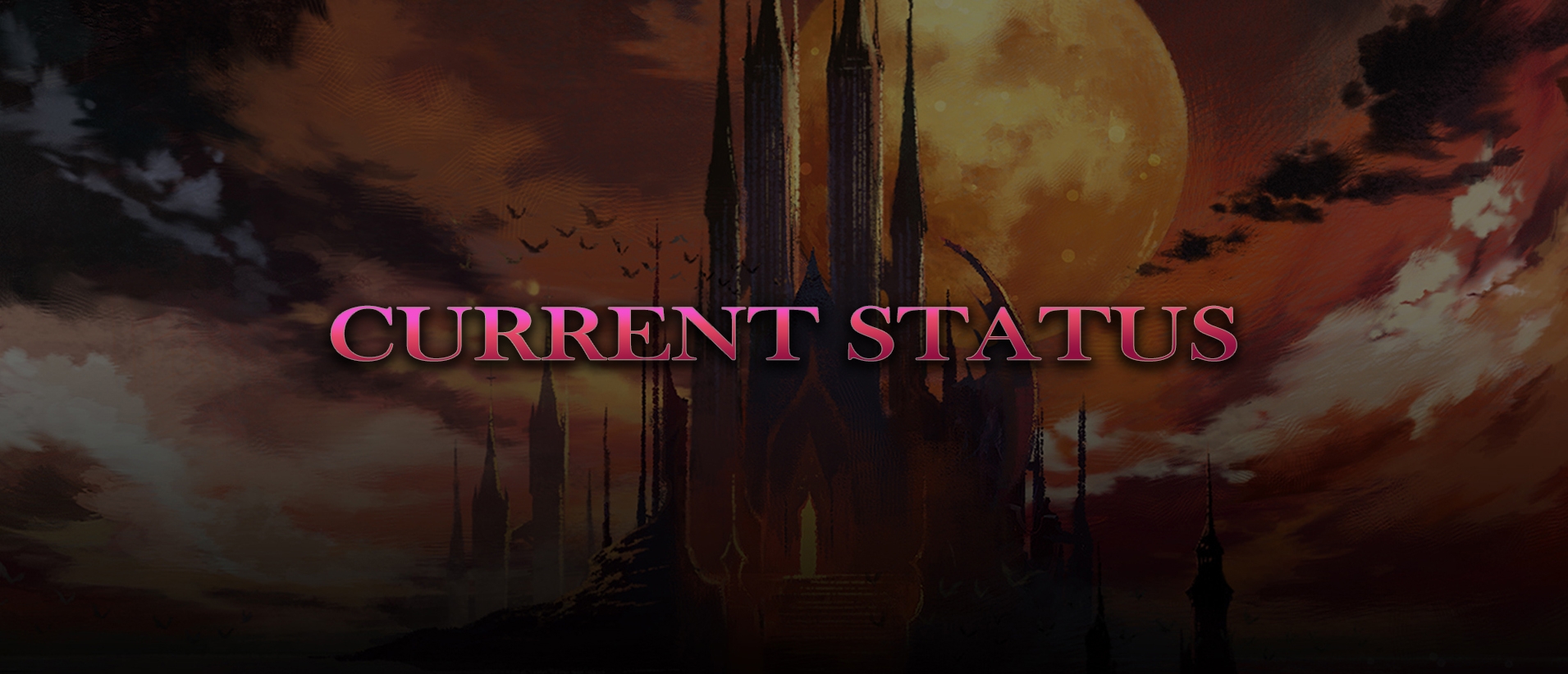 This page will be updated with important development information for Bloodstained: Ritual of the Night
Last Updated: August 4, 2020
Version Numbers
Current Version ➡️ Incoming Version
PC – Steam: 1.17 
PC – GOG: 1.17 
PC – Game Pass: 1.17 
PC – EA Origin: 1.17 
PlayStation 4: ️1.17 
Xbox One: 1.0.1.7 
Nintendo Switch: 1.17 – Updates for the Nintendo Switch in Japan will be applied later in August. 
NOTE:  Updates for the physical PS4 version in Japan may be delayed by a few days when compared to the digital version in the same region. 
Update Notes
Version 1.17 will address the following issues:
* Bloodless Crash – Fixed an issue where the game would crash when pausing the game or entering the menu while playing Bloodless in Boss Revenge Mode. 
* Timer Error – Fixed an issue where the 'Best Time' would fail to update during Boss Revenge. 
Nintendo Switch, Game Pass and EA Origin Version 1.17 
* Boss Revenge Mode Release! (More Info Here) 
* Chroma Wheel Release! Updated and improved character customization. 
* Failing while playing Randomizer Mode now automatically loads the most recent save. 
* Changed Extra Mode access, some Modes now available without requiring game progress. 
* Updated Backer Credits. 
* The following extra modes will now be unlocked automatically:
* Speedrun Mode
* Randomizer Mode
* Boss Revenge Mode
* Zangetsu 
Bug Reporting
Have a bug to report? Please submit it here: http://bit.ly/BSROTNBugForm
Troublesome Randomizer Seeds can be reported here: https://bit.ly/BSRandomizerReport
505 Support Page: https://support.505games.com/