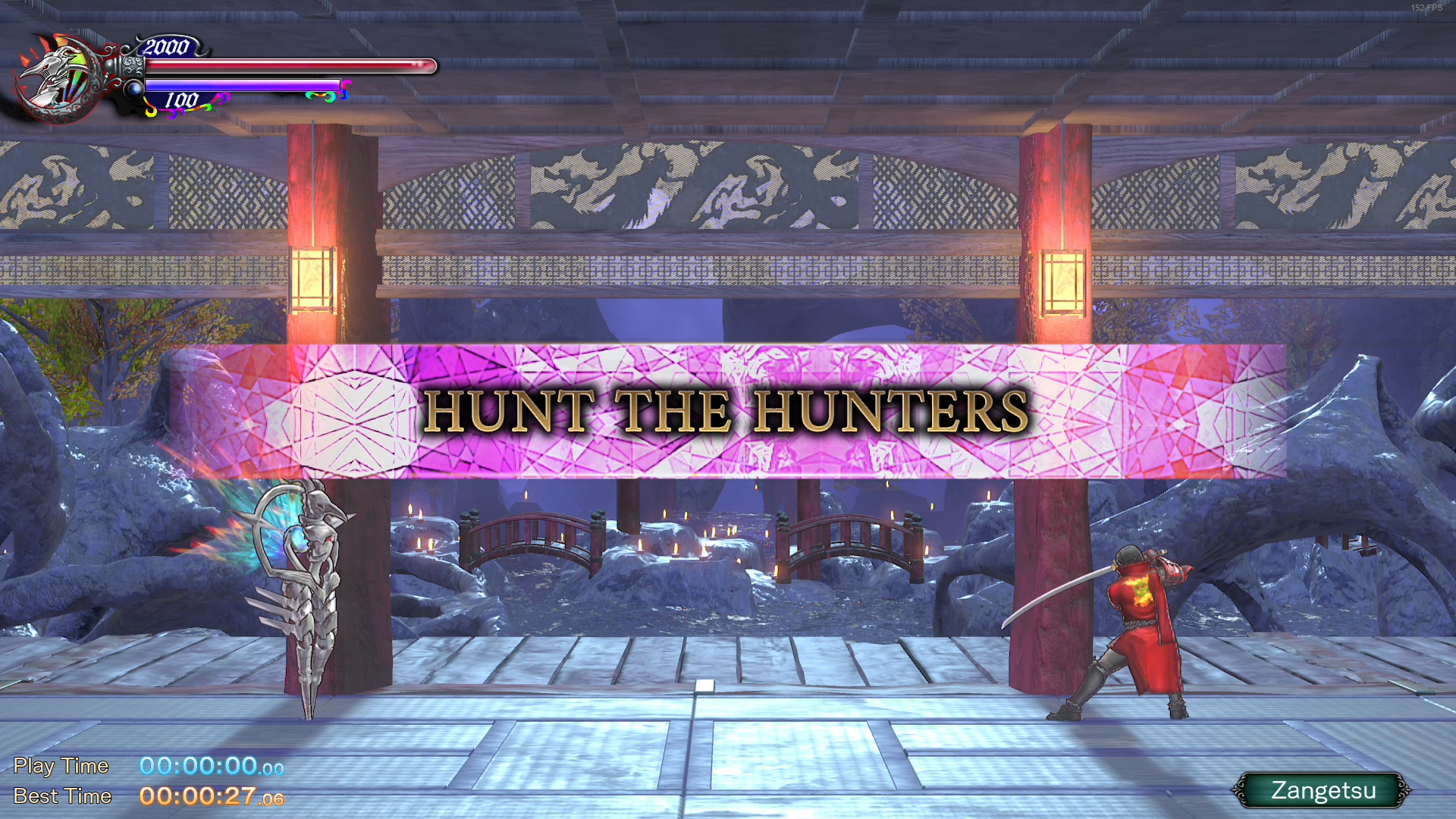 Hello Bloodstained Fans!  
The first update from the 2020 roadmap is almost here! In the works is Boss Revenge Mode and Chroma Wheel, both of which will be available for free.  
What will each of these features include? Let's find out… 
Boss Revenge Mode 
It's time for the bosses of Bloodstained to get their revenge on the heroes!  
Boss Revenge mode puts you in control of one of Bloodstained's notorious villains: Andrealphus, Bathin, Bloodless or Gremory.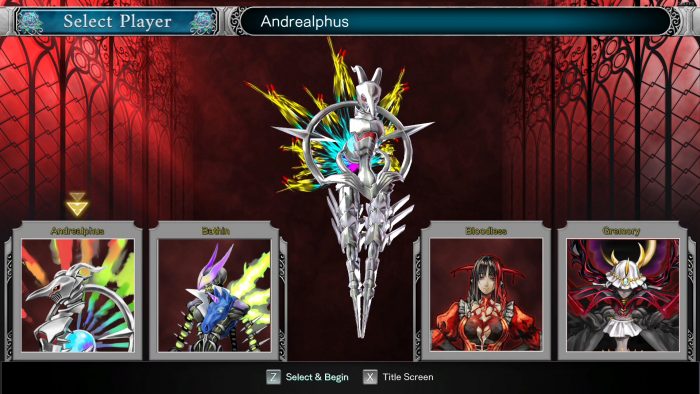 Each boss  comes equipped with their own roster of abilities, and their own unique play styles..  
Once you've chosen your character, you'll challenge a series of heroes: Zangetsu, Dominique and finally, Miriam. The battles are set in their own dedicated spaces. Once you win your fight, you'll be sent to a transition room to prepare for the next challenge.  
It's time for the villains to have their day! Are you ready to accept the challenge?  
  Chroma Wheel  
Ready for a new look? Todd the Killer Barber has really improved his abilities and is ready to update your style!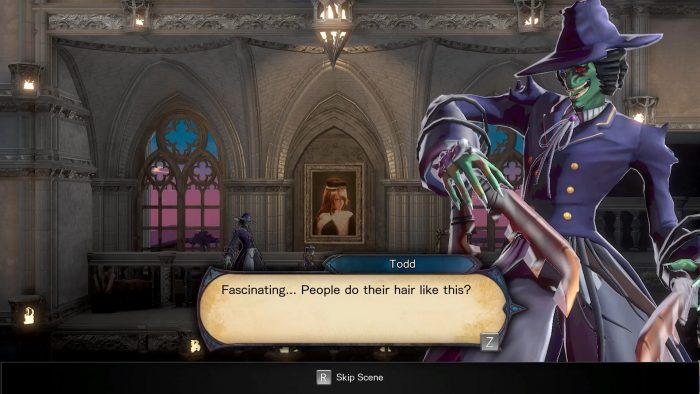 Previously you were limited to just a few color options when customizing your look. Now you will have an entire range of colors to choose from.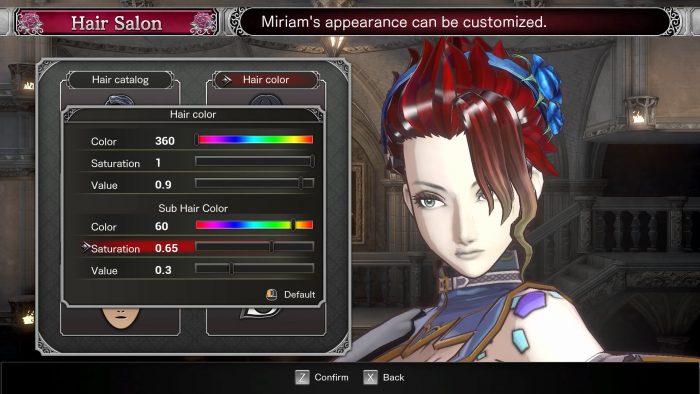 The variable options can be applied to Hair, Sub Hair Color (A new option!), Outfit, Sub Outfit Color, Skin and Eyes. Currently lip color isn't an option, but it will be added in the next update. 
When you're ready to try out the new options, head to Todd and help him reach 666 hairstyles so he can have his curse lifted! 
We hope you enjoy these new additions to the game!   
Other Changes 
We want fans to access the content we release as soon as possible, as a result we are making some changes to how content is unlocked. With this new patch we will include the following adjustments: 
Unlocked from the start, including new profiles and existing profiles that have not beaten the game: 
Speedrun Mode – Unlocked 
Randomizer Mode – Unlocked 
Boss Revenge Mode – Unlocked 
Zangetsu – Unlocked 
Requires game progression to access: 
Boss Rush 
Hard Difficulty 
Nightmare Difficulty 
We hope you enjoy Boss Revenge and Chroma Wheel when they come to Bloodstained on July 2nd!