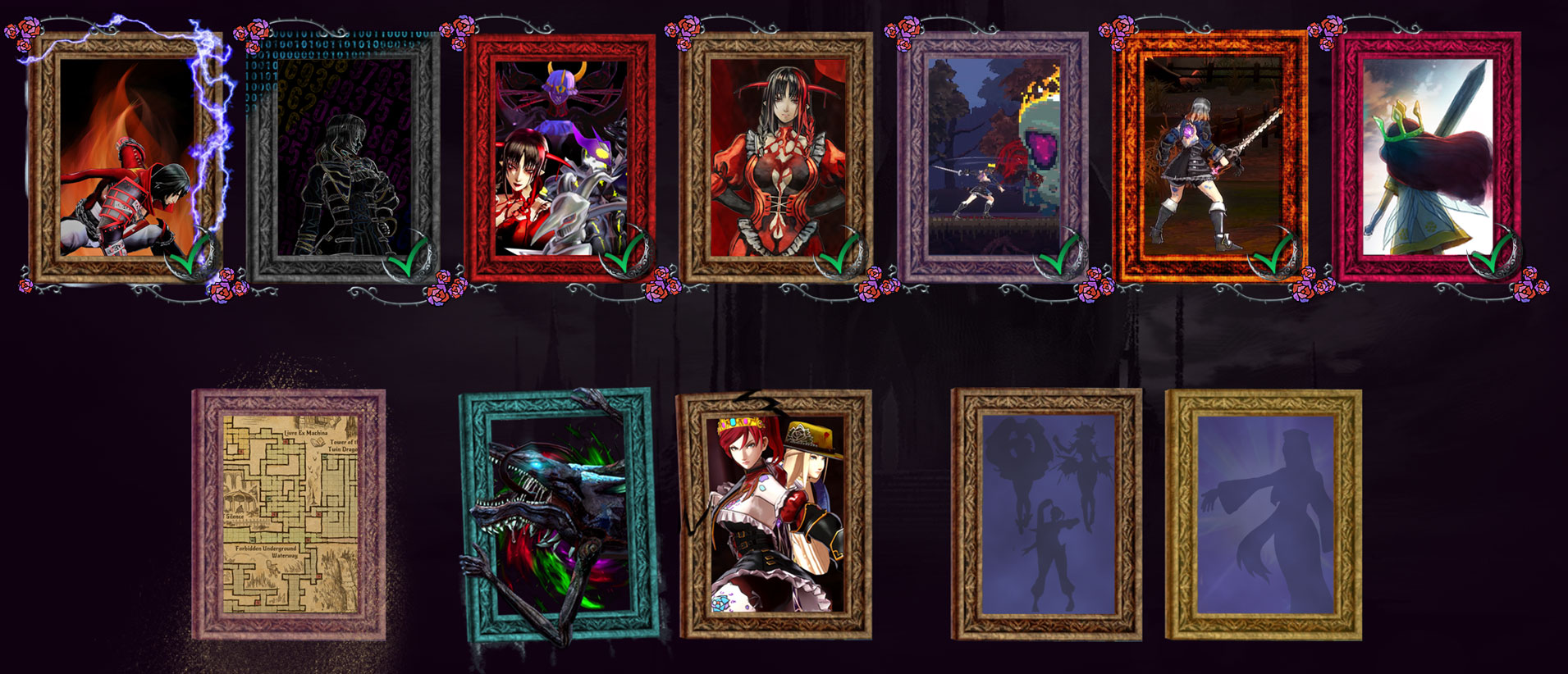 Greetings, Army of the Night!
Since Bloodstained's launch we've added multiple modes, three playable characters, special crossover areas and other improvements to the game…so what's next?
With Aurora now in the game, it's time to update the Development Roadmap for 2022.
Our overall goal since launch has been to complete the free content for the game before adding premium DLC. Now that we are getting closer to the completion of development, we can reveal what we have planned.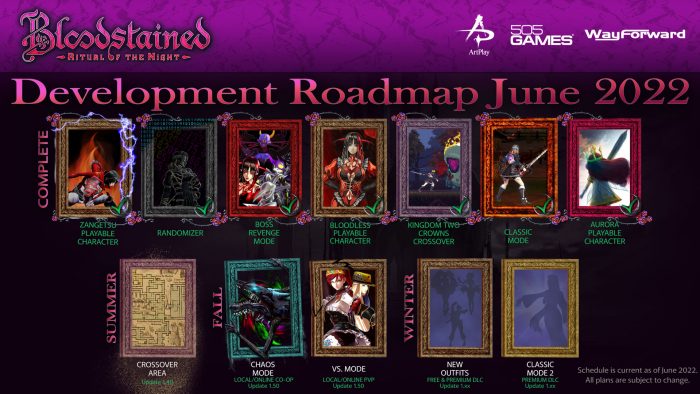 The next update will be a new crossover area based on a non-bloodstained franchise. The new area won't appear on the map (nor affect your completion rate) so you will have to explore the map to find it.
Following the crossover area will be the long-awaited Chaos and Vs Modes. These modes will bring online co-op and pvp action to Bloodstained! We are very excited to finally bring these modes to you!
New outfits for Miriam will be added to the game with a mix of free and premium options.
And finally, Classic Mode 2, a new premium mode! We received so much positive feedback from Classic Mode that we wanted to bring you more retro action.
We have not finalized the release timeframes for the new outfits and Classic Mode 2. They may be released separately, together or grouped with Chaos and Vs Modes. We will make that decision later.
More information on all the upcoming content will be released closer to their launch dates.
We truly appreciate everyone who has followed along on this amazing journey.
Thank you for your support!
The Bloodstained Team