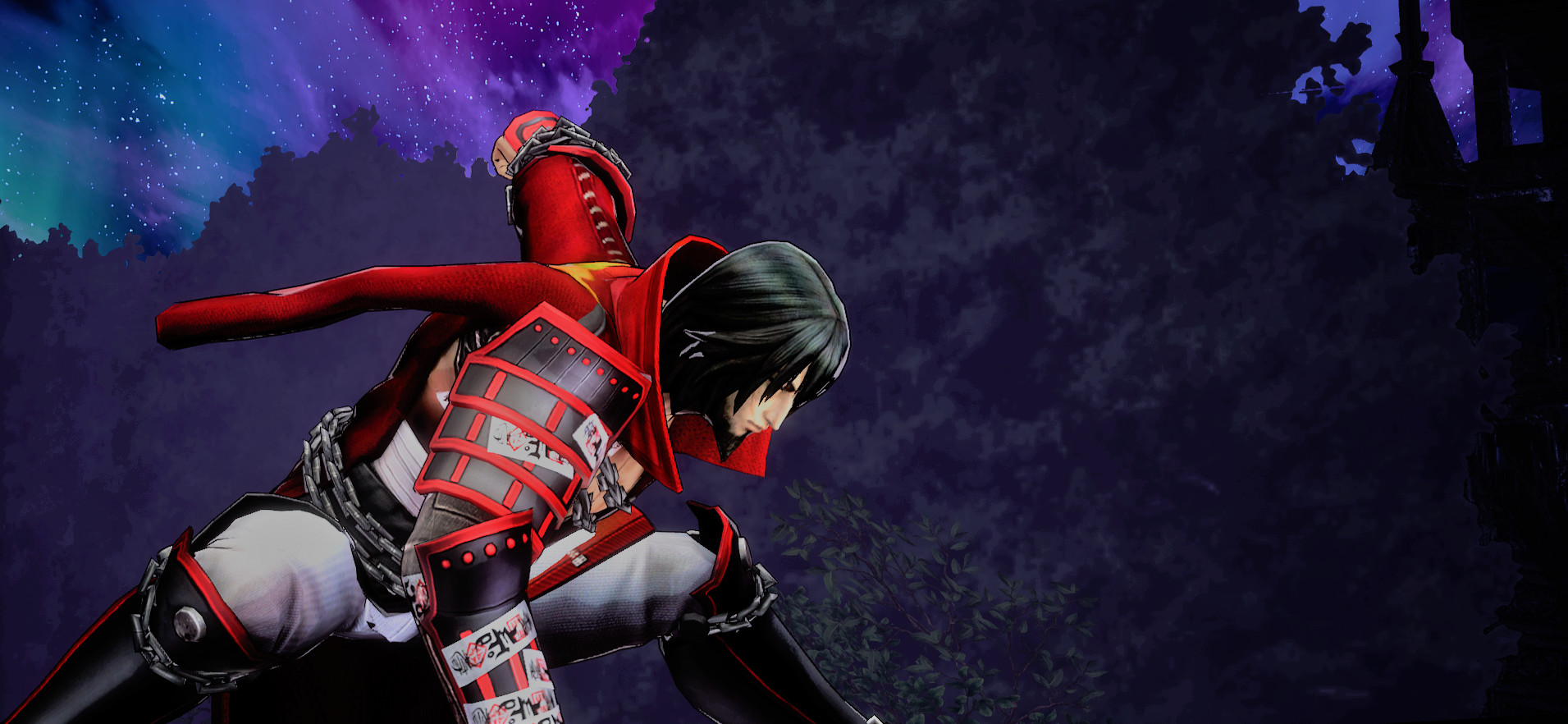 KILL
EVERY
LAST
DEMON
Zangetsu's vengeance against the demons of hell is a raging inferno that knows no peace. Play as the demon hunter samurai in Bloodstained: Ritual of the Night, FREE after launch!
Zangetsu is brought to life by the awesome voice talents of David Hayter, (Snake – Metal Gear series) and brings new ways to play, explore and experience the story of Bloodstained.
Equip the deadly Zangetsuto katana and ravage your enemies with devastating elemental talisman magic. Traverse the impossible with his chain hook and discover all the secrets that await in Bloodstained: Ritual of the Night; launching June 18, 2019 on PC, PS4, XB1 and June 25, 2019 on Switch!  
Join Bloodstained's army of the night!