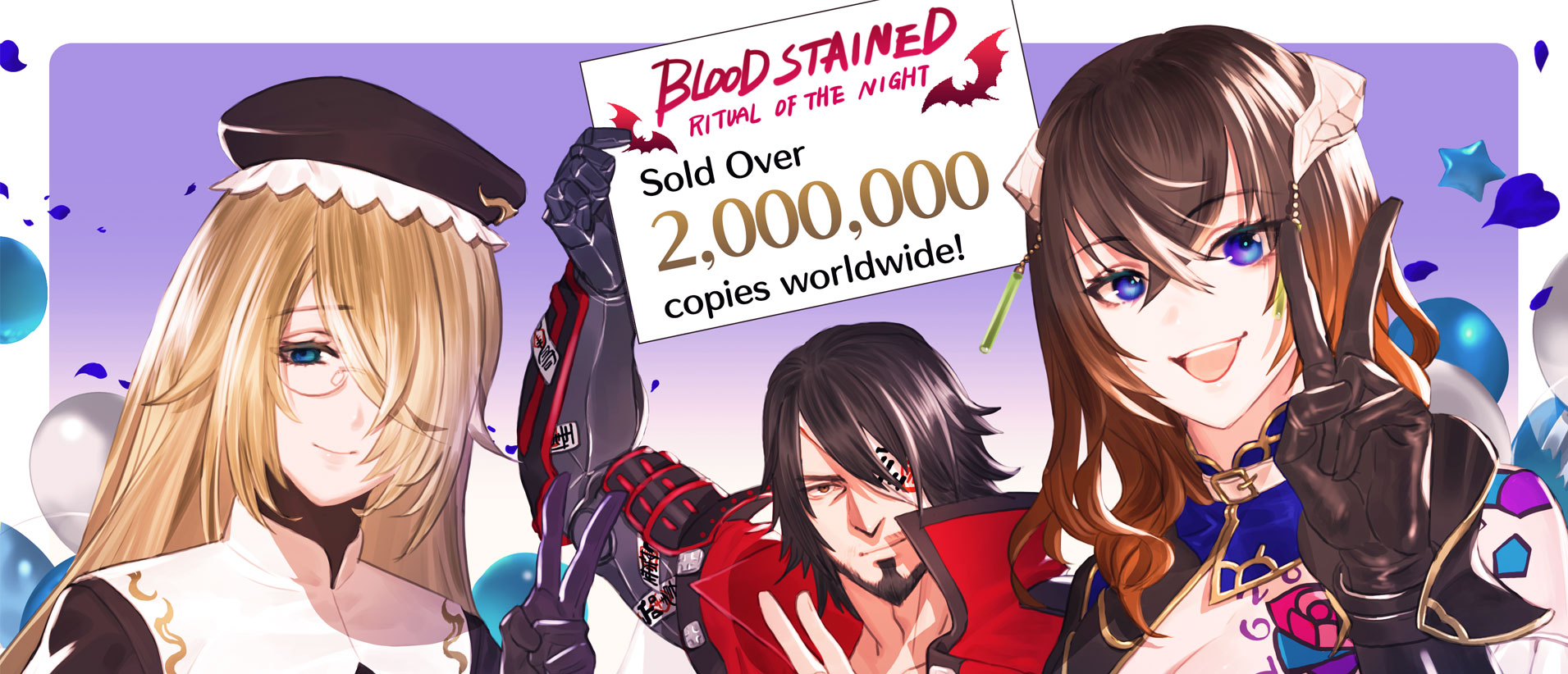 Greetings, Army of the Night!
We are excited to bring you a message from Bloodstained Producer IGA and Director SHUTARO!
First, we apologize for the long delay between updates. The development team has been busy working on the new VS and Chaos modes, both of which include online multiplayer play for the first time. This has resulted in some challenges and delays that we that we did not expect, but we continue forward! We are nearing completion of the new content.
We will share more on how Chaos and VS modes work on September 14th.
Until then, we hope this small preview of the new modes and upcoming premium DLC will give you an idea of what is to come!
TWO MILLION COPIES SOLD!
Finally, we are honored to announce that Bloodstained: Ritual of the Night has sold two million copies since its launch in June 2019!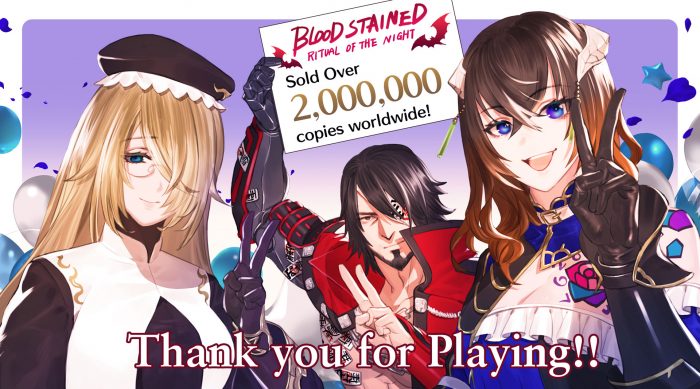 This is due to all the to the support we have received from everyone. We would like to sincerely thank you so much. This entire project has been a labor of love for everyone involved.
We appreciate all of the support you have given us since the initial Kickstarter announcement.
We have much more to do and we look forward to sharing it all with you!
Thank you very much!
The Bloodstained Ritual of the night Team